9am Living Vine Spring Celebration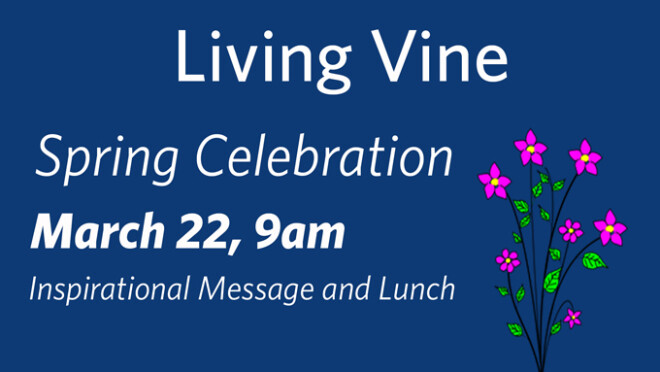 Thursday, March 22, 2018, 9:00 AM - 11:15 AM
All women are invited to this annual celebration. Join us at 9am in the Worship Center to hear guest speaker, Sarah Ferraro offer advice on how to come out of hiding and accept God's love and forgiveness.
A salad and dessert luncheon will follow in the Joy Center. The event is free, but a $5 donation will benefit the Caring Hands Food Pantry in Fullerton.
Free child care is available upon request.