9am Rise Against Hunger Meal Packing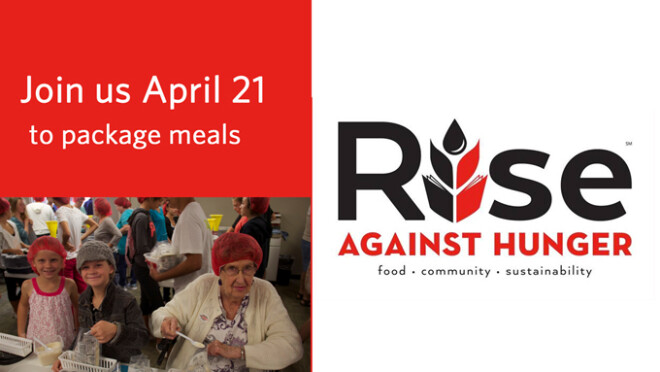 Saturday, April 21, 2018, 9:00 AM - 11:00 AM
You are invited to participate in the meal packing event at Messiah on Saturday, April 21, 9-11am. Our goal is to package 25,000 meals in two hours with 100 volunteers. Messiah's Lent and Easter Offering supports Rise Against Hunger, an international hunger relief organization that distributes food and life-changing aid to the world's most vulnerable.
If you would like to make a donation and/or participate in our meal packing event on Saturday, April 21, please Click Here
Please note: Recommended minimum age to participate is age 6. Free Child Care is available for younger children. If you need Child Care, please contact Kim Parker.