First Communion Classes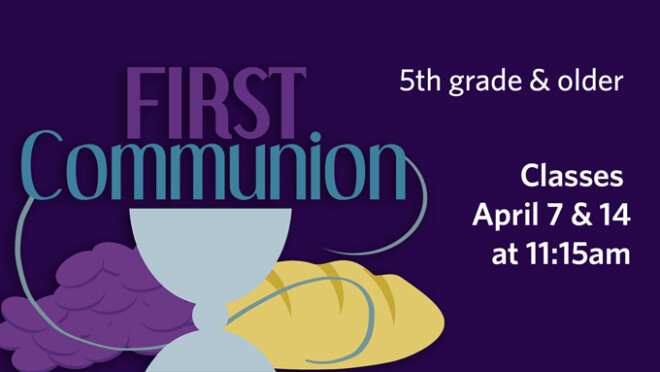 Every Sunday, from 04/07/2019 to 04/14/2019, 11:15 AM - 12:15 AM
All 5th Graders are invited to participate in this important program. Classes will be held on Sundays, April 7 and 14, 11:15-12:15 in the Life Center. We ask for at least one parent or adult to attend the classes with the student.
After completing both classes, a special dinner will be held for participants and their families on Thursday, April 17 at 5pm in the Joy Center. Students will receive their First Communion at the Maundy Thursday service following the dinner at 7pm.
If you have questions, please contact Children's Ministry Director, Adrine Gasimyan.