Be Our Guest Christmas Program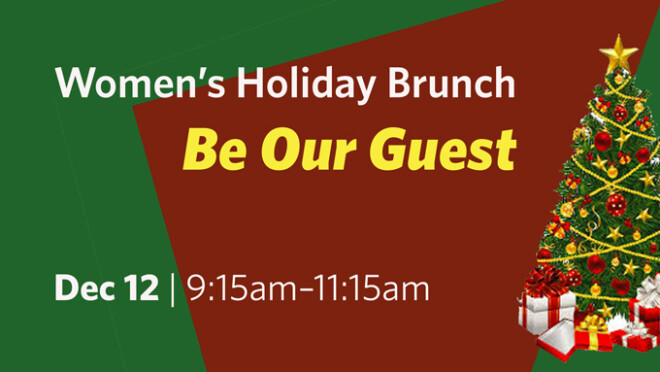 Thursday, December 12, 2019, 9:15 AM - 11:15 AM
All women are invited the Living Vine Christmas Program on Thursday, December 12 at 9:15am in the Joy Center.
Every Christmas we wait patiently (or not) to open presents under the tree. Is it a diamond, a new phone, a wide-screen TV? Or is it something more meaningful? What are you waiting for? is the theme for this year's Christmas program. Join us for a brunch buffet, holiday music, devotion and small group Christmas lesson. The event is free, but if you would like to make a donation we will be collecting cash and canned /boxed food for the Caring Hands Food Pantry. Child Care is available upon request.
To RSVP email Susan Hassebrock.