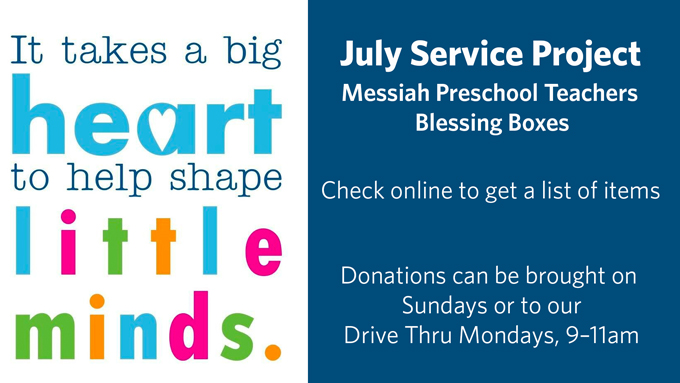 Blessing Boxes for Messiah Preschool Teachers
During the month of July we are collecting items to make blessing boxes for our Preschool teachers.
We still need more items to have complete boxes for each class. Please click here to see what is needed and sign up.
Donations can be brought to Church on Sundays or to our Drive Thru on Mondays, 9-11am. Thank you for your support of our Preschool!