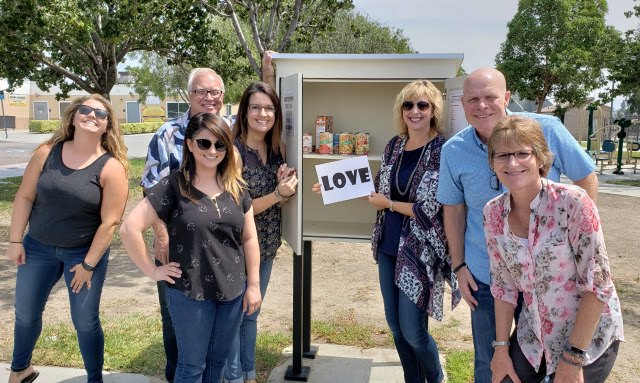 Blessing Box Challenge
Messiah Staff took the Blessing Box Challenge on Tuesday, August 26 by visiting all five boxes located at various locations around the city of Placentia. Blessing Boxes are honor-system "food pantries" where people who are in need can pick up non-perishable food items. Participation will make a difference for homeless and disadvantaged individuals in our community.
All are encouraged to take the Blessing Box Challenge and visit blessing boxes, filling them with necessary items. Suggested items are soups, canned fruits and vegetables, cereal, baby food, baby formula, peanut butter, granola bars. Don't forget to take a photo and post it using #messiahyl. Donate one item per person each Sunday after church (or anytime). Make it a weekly donation you can do as a family.
Click here to find information on all five locations and monthly sponsorships.