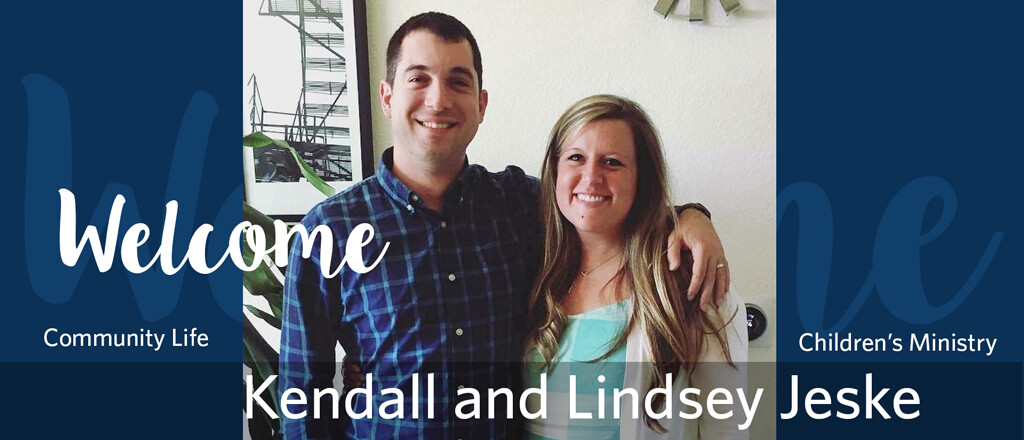 Messiah is so excited to welcome two new staff members, Lindsey and Kendall Jeske!
Lindsey will be our new Director of Children's Ministry. She brings a wealth of experience as a former Director of Youth Ministry and Contemporary Music Director at churches in Southern California, as well as Assistant General Manager of School of Rock - San Jose. Lindsey is a talented musician, dynamic leader and administrator, making her a great fit for Messiah Kids! She holds a dual degree in Music and Religion from California Lutheran University in Thousand Oaks, and she grew up in Hemet.

Kendall joins Messiah as the Director of Community Life, leaving his role as Director of Children, Youth and Family Ministry at a Lutheran church outside San Jose. He has also served as Youth Director at Lutheran churches in Minnesota. Kendall has a master's degree in Children, Youth and Family Ministry from Luther Seminary in St. Paul, MN, and a bachelor's degree in Religion and History from Pacific Lutheran in Tacoma, WA. Kendall grew up in the Seattle area.

Kendall and Lindsey are delighted to join Messiah's ministry team, and they're excited to share in ministry together here. Please pray for them in their transition from San Jose to Yorba Linda, and please pray for Messiah as we seek to follow God's calling for our future!