3pm and 7pm What Did Paul Really Say About Women?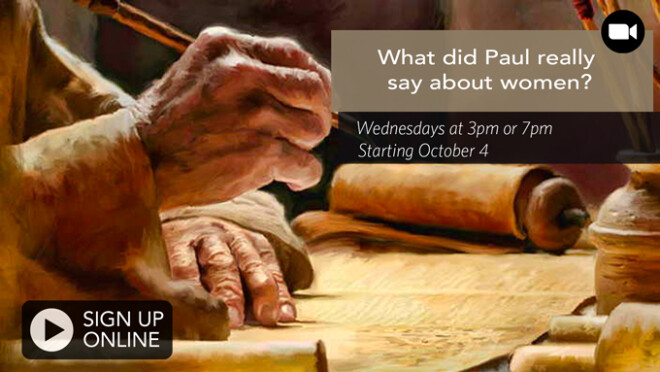 Every Wednesday, from 10/04/2023 to 11/29/2023, 3:00 PM - 8:00 PM
Did Paul really hate women? Or has the church imported cultural biases against women into the way we read Paul's letters?
In this 7 week study, Pastor Jay will look at a variety of passages that have often been used to argue that women are inferior to men. And we'll look at the historical context in which they were written to get at a proper understanding of Paul's views about women, their roles in marriage and in the church.
All adults are invited to meet at 3pm in the Fellowship Room or 7pm in the Life Center Room 117 on Wednesdays. The 7pm meeting will also be available by Zoom.