Christmas Eve Services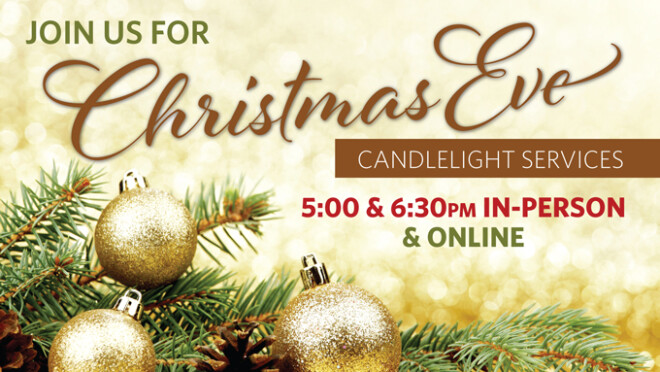 Friday, December 24, 2021
Join us for one of two candlelight services on Christmas Eve, Friday, December 24 at 5pm or 6:30pm.
A reception will follow in the Joy Center with small bites and desserts. We will also have a photo opportunity so bring your family, friends and smiles! We will also have supplies to make Blessing Bags to take home with you and have on hand to give someone in need.
We hope to see many of you here at Messiah. Bring family and friends to our Christmas Eve Celebration!