Old Testament Study "Exile???"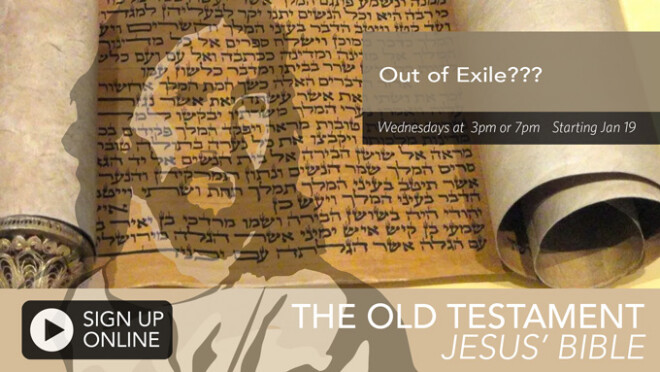 Every Wednesday from 01/19/2022 to 02/16/2022
Join this 5-week study led by Pastor Jay, "Exile???"
The people of Jerusalem were freed from captivity in Babylon and allowed to return home when Cyrus the Persian conquered the Babylonians. So why did 1st century Jews still feel like they were in exile, waiting to be set free, 500 years later? We'll look at prophetic books of the Old Testament written after the fall of Babylon, to see how they both affected 1st century Jewish expectations and influenced Jesus' ministry.
We'll meet for 5 weeks on Wednesdays beginning January 19 at either 3pm or 7pm. We will also provide an online option at 7pm.