Joseph and the Amazing Technicolor Dreamcoat Auditions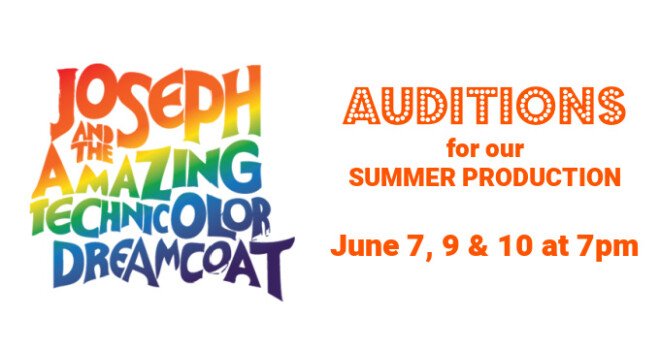 Daily, from 06/07/2021 to 06/10/2021, 7:00 PM - 9:00 PM
We are so excited to be presenting "Joseph and the Amazing Technicolor Dreamcoat" this summer at Messiah! Joseph was our very first show 25 years ago and we can't wait to bring this story to life for a whole new audience!
Ages 6 through adults are invited to audition/participate.

Auditions are Monday, June 7, Wednesday, June 9 and Thursday, June 10 at 7pm.
Performances are July 30, 31, and August 1, 6, 7, 8. All of our shows will be performed outside on the South Lawn of Messiah. More info on ticketing and performances will be given at our first rehearsal.