5pm Christmas Festival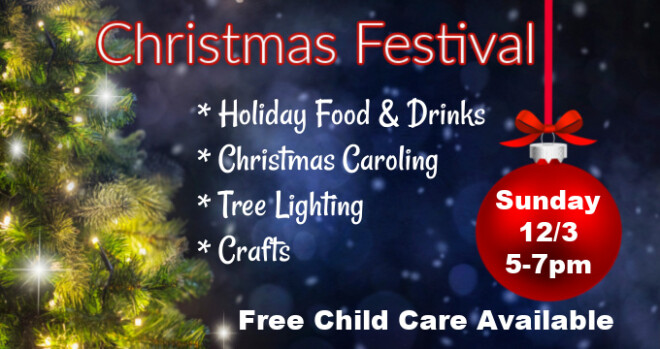 Sunday, December 03, 2023, 5:00 PM - 7:00 PM
All are invited to enjoy a festive evening under the lights on the patio! Enjoy holiday food and drinks, Christmas Caroling, Christmas Tree lighting and more! Learn more about our various ministries and enjoy fellowship while getting in the Christmas spirit!
Free Child Care is available for your convenience for little ones. Register here.
We hope to see many of you there! Questions? Please contact Libby Schroeder.