Old Testament Study "By the Rivers of Babylon"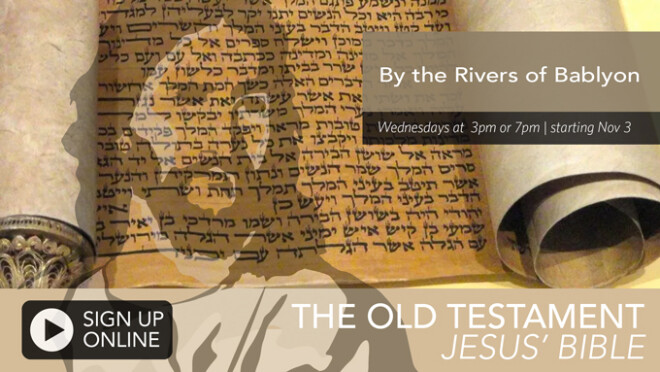 Every Wednesday, from 11/03/2021 to 12/08/2021, 3:00 PM - 8:00 PM
All are invited to this 5-week study led by Pastor Jay, "By the Rivers of Babylon." We will focus on texts related to the Babylonian Captivity and look at passages from Isaiah, Jeremiah, Ezekiel, Habakkuk and Zephaniah. Join us on Wednesdays at either 3pm or 7pm beginning November 3. We will also provide an online option at 7pm.