Winter Camp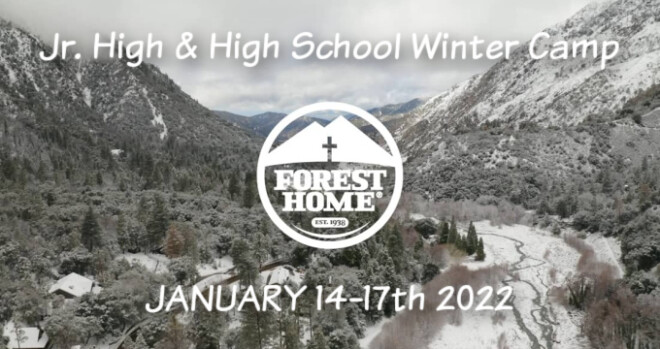 Friday, January 14, 2022 - Monday, January 17, 2022
Jr. High and High School students have the opportunity to go to Winter Camp at Forest Home, January 14-17, 2022. Forest Home has fun activities planned for us and they are having Pastor Eric Holmstrom as a guest speaker for the weekend. We might be lucky enough to get some snow! Click the links below to register.
Sign up before it's too late! A late fee will be applied beginning December 22 and registration will close on December 29.
Jr High Students Sign Up Here!