Red Letter Challenge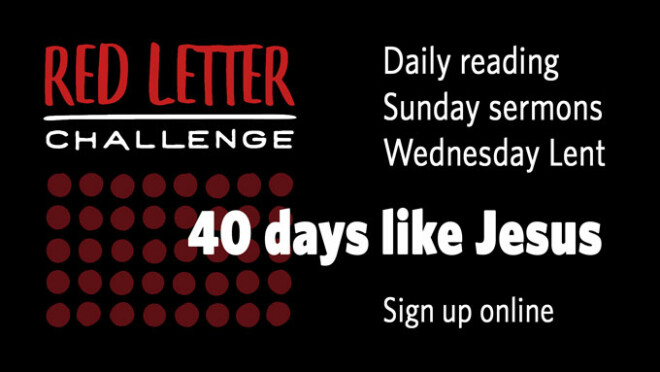 Every Sunday, Wednesday from 03/03/2019 to 04/10/2019
The Red Letter Challenge is a fresh approach to help people learn and live more like Jesus. It is unique because it focuses on Christ's words (the red letters in the Bible) and gives practical daily challenges based on those words. Through the words of Jesus we will be introduced to the five main principles of being a disciple.
Messiah will be joining together as a community to go through the Red Letter Challenge starting Sunday, March 3. Sunday sermons will introduce each of the five principles. A daily devotional and quote from Jesus will challenge how we live out the specific theme for that week. On Wednesday nights during Lent (beginning March 13), we will also have Small Group Studies to discuss the Red Letter Challenge that week. We will meet at 7pm in Worship Center (following simple supper) to watch a video before breaking out into small groups. The Red Letter Book is integral to learning and is available to purchase for $20.
Visit the Red Letter Challenge resource page for weekly study guides, video presentations, and daily reading calendar.