8am Women's Hiking Group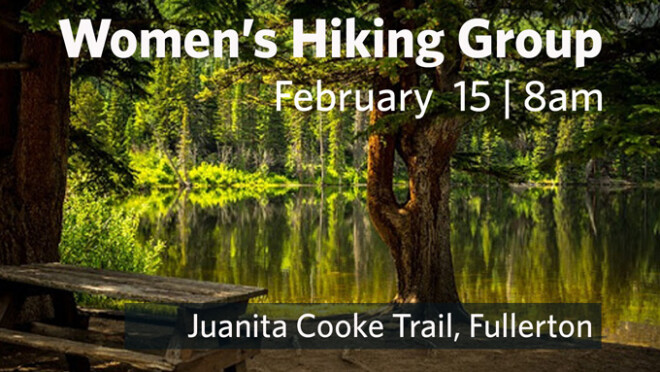 Saturday, February 15, 2020, 8:00 AM - 12:00 PM
Join us for a LOVE-ly hike the day after Valentine's Day! We will be hiking the Juanita Cooke Trail in Fullerton going up to Laguna Lake, then looping back. Our start point will be close to the N. Justice Center in Fullerton. Park in the lot closest to the intersection at Harbor and W. Valley View Rd.
Meet at 8am for a 5 mike hike that is very flat and filled with nature! Those who wish to join for coffee afterwards, we are stopping at the Starbucks on Imperial and Brea Blvd.
If you are not already a member of the Women's Hiking Group and would like to join us on this hike, please email Jeannie Mooney to RSVP and click here to join the Women's Hiking Group and receive all future hike information!