First Communion Classes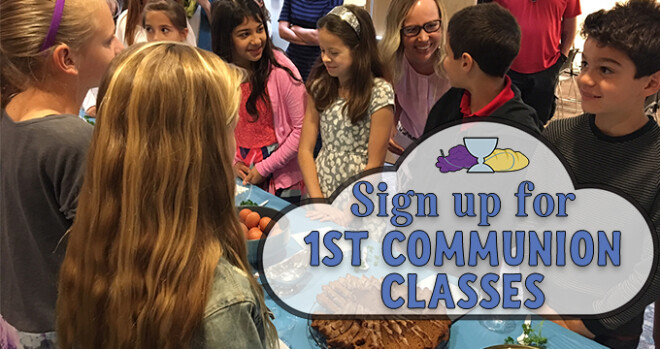 Every Sunday, from 04/02/2017 to 04/09/2017, 10:45 AM - 11:45 AM
All 5th graders and older are invited to join this 2-week journey into learning about their First Communion. Pastor Angela will teach each student (and at least one parent or guardian) the origin of Holy Communion, the sacramental elements, and what to expect during their First Communion. Classes will be held on April 2 & 9 at 10:45 am in the Life Center, Room 117. After completing BOTH classes, students will receive their First Holy Communion during the Maundy Thursday worship service on April 13 at 7pm. This is a very special part of each child's faith journey and we are honored to be a part of it.
We are excited to also invite all participants and their families to a special dinner, hosted by Messiah before the Maundy Thursday worship service at 5pm in the Joy Center. Pastor Bob and Pastor Angela will be available for pictures at 4:30pm in the Worship Center. We are requesting a $10 donation per person for the dinner, however all are welcome.
If you have any questions, please contact Melanie Cazin.