5pm Dave Ramsey's Smart Money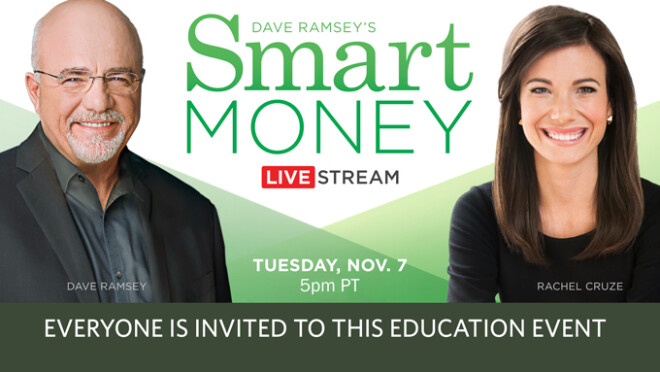 Tuesday, November 07, 2017, 5:00 PM - 8:00 PM
All are invited to this LIVE STREAM of Smart Money, featuring Dave Ramsey and his daughter, Rachel Cruze.
Smart Money will give you Dave Ramsey's seven-step proven plan for dumping debt and building wealth. You'll leave with a clear vision for your family's financial future.
The event will be from 5-8pm in the Joy Center. Food and drinks will be served. Everyone is encouraged to attend this free education event!