9:00am Relay for Life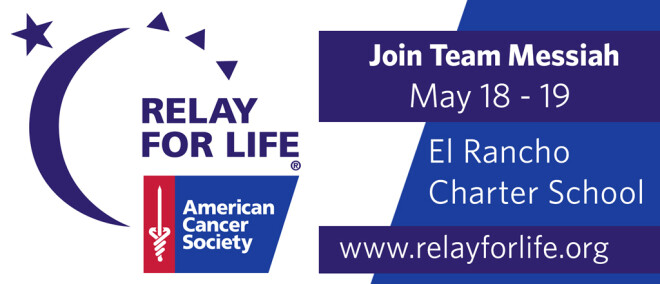 Saturday, May 18, 2019, 9:00 AM - Sunday, May 19, 2019, 9:00 AM
Support Team "MessiahYL" at the annual American Cancer Society Relay for Life event at El Rancho Charter School (off of E. Santa Ana Canyon) on Saturday, May 18 at 9:00am and continues for 24 hours.

Sign up to walk for an hour or more, dedicate luminaria or donate to to the team, click here.
For other questions, please contact Team Captain, Jim Hodgson.