7pm Who'll be a Witness for My Lord?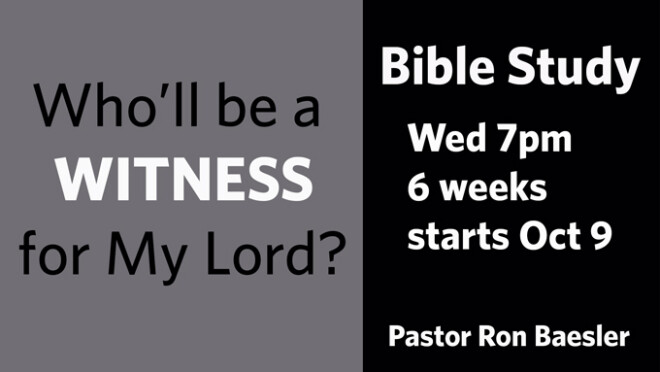 Every Wednesday, from 10/09/2019 to 11/13/2019, 7:00 PM - 8:30 PM
Dr. Ron Baesler has experienced ministry from the heart of "Lutherland" in North Dakota to the distant reaches of Madagascar, as well as in several challenging places in between - including Brazil, Puerto Rico and Yorba Linda. In every context, a follower of Christ must ask him/herself, "How can I be an authentic disciple in this place?" In this course we will explore that question.

All are welcome to join this six-week series on Wednesdays, 7-8:30pm in the Joy Center.
October 9: Who/What is a Witness?
October 16: How did the early church witness?
October 23: Is there such a thing as a "Lutheran" witness?
October 30: What is 'witness on the edge of vulnerability'?
November 6: How to witness surrounded by other regions?
November 13: Conversion or Conversation?