11:15am Sonshine Singers Choir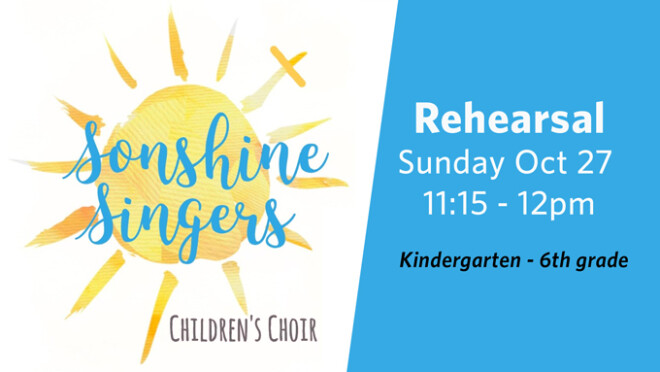 Sunday, October 27, 2019, 11:15 AM - 12:00 PM
All children, ages K-6th grade are invited to participate in this brand new choir! The first rehearsal will be on Sunday, October 27 at 11:15am in the Worship Center. Come and meet the leaders, Sage Melton and Mandy Little and get the rehearsal schedule. Sonshine Singers will perform in "Big Church" from time to time. Come and sing a happy song!
Questions? Contact Leaders Sage or Mandy
Or Adrine Gasimyan, Children's Ministry Director.