8am Women's Hike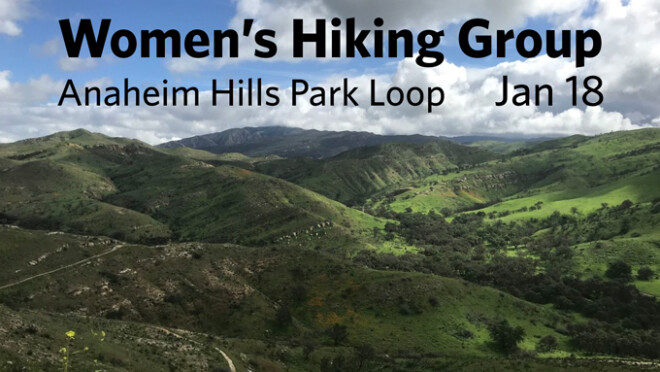 Saturday, January 18, 2020, 8:00 AM - 12:00 PM
It's a new decade and time to celebrate by joining our group for a lovely hike on the Anaheim Hills Park Loop Trail.
This trail is easy/intermediate. Meet at 8am at the trailhead. We will be having coffee afterwards. Grabbing a warm cup in hand, we will sharing our plans and goals in this new year!
If you haven't joined the hiking group, click here to join! If you are already a member, please RSVP with the group so we know how many to expect.