VBS 2020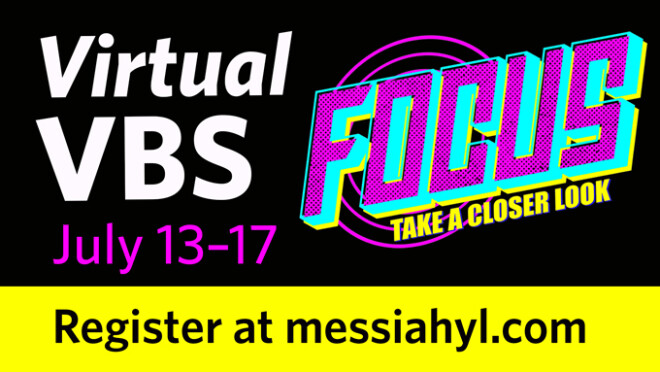 Daily from 07/13/2020 to 07/17/2020
FOCUS VBS will help kids dive deeper into their faith. Kids will have a blast as they discover how to trust in what they CAN'T see because of what they CAN see by putting the FOCUS on God and His amazing plan for us. We'll explore four different ways we can FOCUS on God: Hear, Pray, Talk, Live.
Enjoy from the comfort and safety of our own home. We'll be with you every step of they way! You will receive a package of crafts and activities for the week. We will have a dedicated VBS website with daily age appropriate videos for the kids and all the information you'll need to make it fun! We'll send daily emails and have updates on Instagram so be sure to follow @messiah_kids and @messiahylpics.
Cost is $20 per child and $5 for each additional family member includes t-shirt and all materials that will be picked up at a drive thru on Wednesday, July 8 between 9-11am at Messiah.