10am Family Pumpkin Decorating Event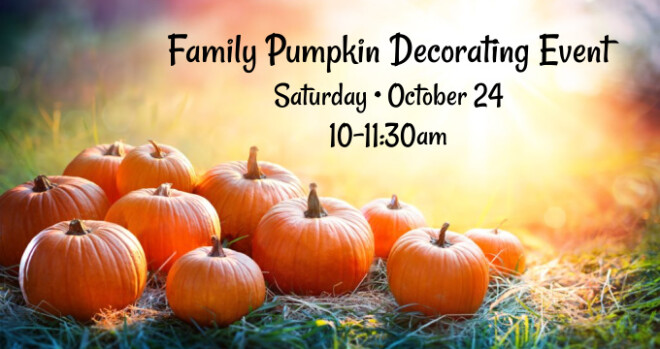 Saturday, October 24, 2020, 10:00 AM - 11:30 AM
Bring your family and friends! Let's decorate pumpkins together on Saturday, October 24 from 10am-11:30am. We will have plenty of fun supplies to decorate craft pumpkins. All supplies including the pumpkins will be provided. This is a free event, however we will provide a basket for any who wish to give a free-will donation.
All are asked to be in good health to attend. Temperature checks will be performed at the check in table upon arrival. Please wear a mask. Families will be seated together. Others will be appropriately distanced to the best of our ability. The event will outside on our South Lawn under the tent.
Let's have some fun together!