7:45am Women's Hiking Group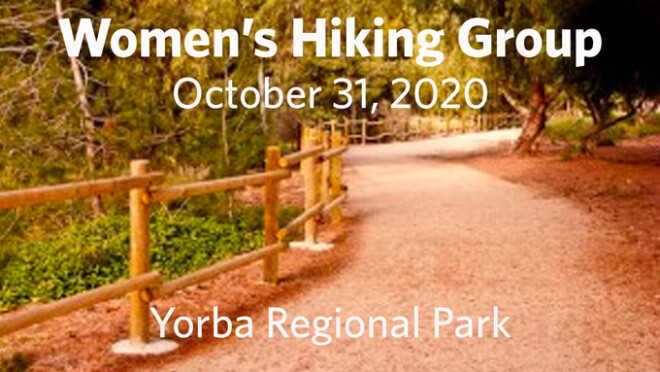 Saturday, October 31, 2020, 7:45 AM - 10:00 AM
This month we are headed out early to begin Halloween celebrations! That's because our hike is set for Halloween morning, Oct 31. You are encouraged to wear a fun Halloween mask to join in the fun.
Our hike location will be Yorba Regional Park. Please park in lot A, which is the lot closest to the baseball fields. We will meet at 7:45am, share a short devotion and then proceed on a 5 mile "hike". This "hike" is flat and will take us through part of the bike trail as warm-up, and then onto the paths in and around this lovely park, as the day begins.
Coffee and pumpkin muffins will be provided at the conclusion. Do bring a beach chair or blanket so that you can hang-out a bit and gab awhile. Exercise, treats and sweet friendship should properly power you for the rest of your Halloween holiday!
Peace, Love and Fresh Air!
Nancy and Jeannie