9:15am "Be Our Guest" Holiday Brunch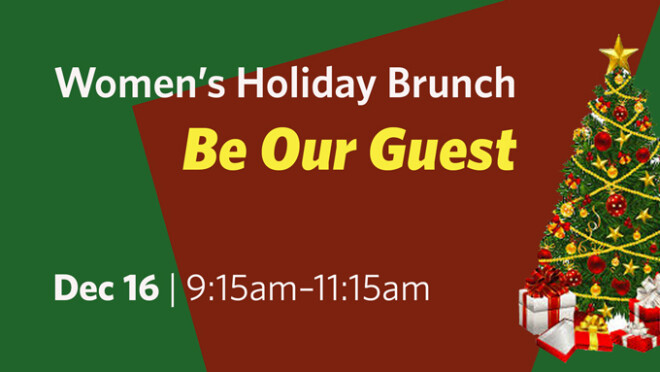 Thursday, December 16, 2021, 9:15 AM - 11:15 AM
All women are invited to Living Vine Women's Bible Study's annual "Be Our Guest" Holiday Brunch. This year's theme is Shepherds of Influence.
Admission is free, but donations for Caring Hands Food Pantry will be accepted.
Enjoy a brunch buffet, holiday music, devotion and a small group Christmas lesson.
To RSVP, please email Paula Mazurier or call 714-350-2714.
Child Care is available (call Susie Snyder at 714-692-1881 if needed).