VBS - God's Amazing Adventure!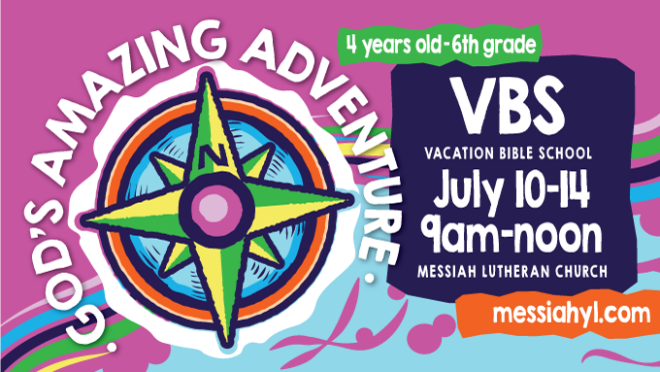 Daily, from 07/10/2023 to 07/14/2023, 9:00 AM - 12:00 PM
Kids ages 4 through 6th grade are invited to join our annual VBS program, July 10-14, 9am-Noon. Fee includes t-shirt, snacks and all craft materials. Don't miss one of our favorite programs of the year! Free child care is available to volunteers with children under 4 years old. Adventure Awaits!
Registration Fee:
June 2-15: $50 per child
We are looking for volunteers (7th grade through Adult) to help make our program a success!
Register Adult Volunteers Here