Diaper Drive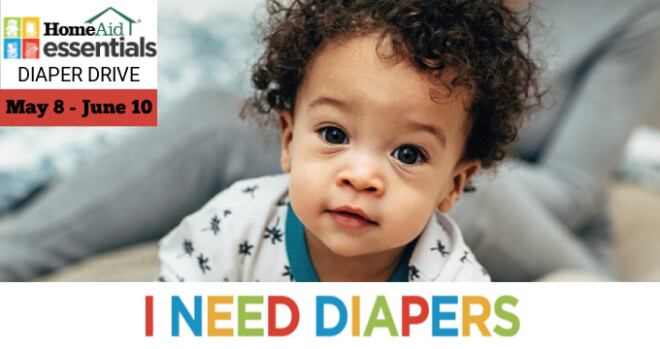 Sunday, May 08, 2022 - Friday, June 10, 2022
Messiah is participating in HomeAid's annual Diaper Drive. This is a community-based drive aimed at collecting 1 million essential diapers and baby wipes for the many families with babies and toddlers that are experiencing homelessness in our community. Since 2008, the Diaper Drive has brought more than 11.3 million essential items supporting thousands of families living in HomeAid's 70 housing projects.
Please bring diapers in any size and baby wipes on Sunday mornings during the month of May. We will also collect at our monthly Drive Thru on Monday, June 6 between 9-11am. Thank you for your support!
The Collection Event is on Friday, June 10 at Christ Cathedral, Parking Lots 1 & 2 in Garden Grove. If you would like to sign up to volunteer, please click here.