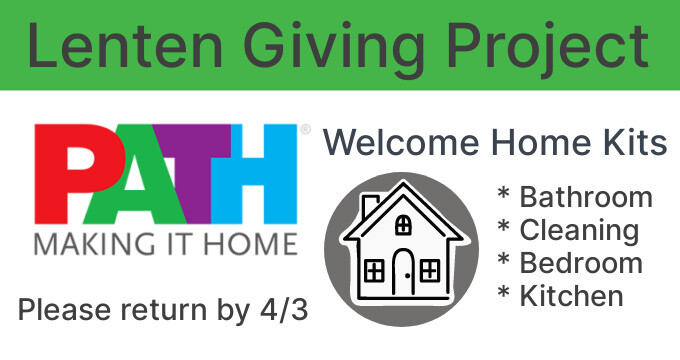 Lenten Giving Project for PATH
This Lenten season we have chosen to support PATH (People Assisting the Homeless) by providing Welcome Home Kits. Many of the individuals PATH serves have limited income and often need help with basic necessities once they secure housing. Help give them a warm welcome into their new home with some basic household items to get them started.
You can chose to Fund a Welcome Kit, Make a Kit, or Give a Gift Card to Target, Marshalls, Ross or Dollar Tree.
Click here to see the Wish List.
Please bring items to church on Sundays or anytime during normal Church Office hours through April 3rd.